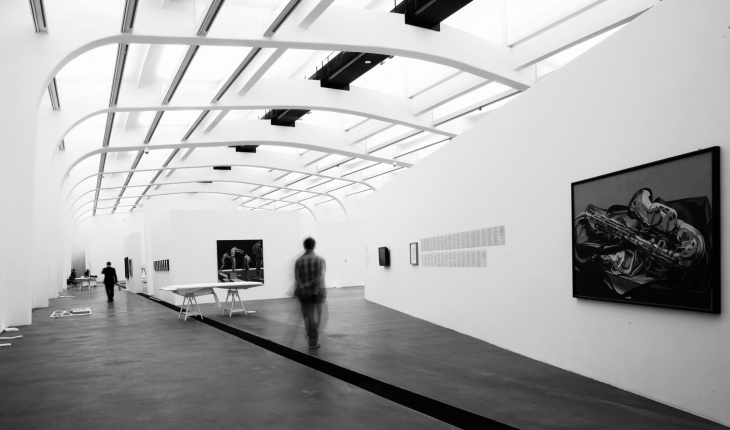 image here
News from China's contemporary art scene would appear somewhat disappointing, namely that the Ullens Center for Contemporary Art, an art facility with gallery, education center, restaurant, etc. will be handed off to new owners in the coming months.  As reported on Redbox Review here, Guy Ullen's has given up on the project of developing an independent center for the display of contemporary Chinese art.  Indeed, according to the article, he has given up on the project of collecting Chinese art at all, shifting his attention, after an April auction of a significant portion of his collection, to Indian and other artists.
The issue of the physical location of contemporary Chinese art has long been a major concern of artists and viewers in contemporary China.  Since at least the 1980s, the majority of collectors have been foreign, and pathways to exhibition led largely out of China.  The Ullens collection was notable for its in-China prsence (since 2007, at 798)  Without it, there is one less venue for not only displaying but also for holding in perpetuity of a significant portion of new art produced in China.
Also of note, one of the first UCCA exhibitions to be canceled is one by Ai Weiwei, whose retrospective is either too complicated or too political depending on whom one asks.